MANUFACTURED DREADS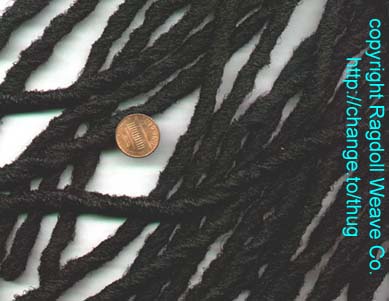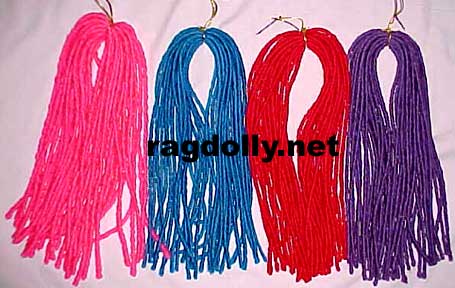 Above image right to left: hot pink, turquoise, red, and dark purple.
bulk hair (not a hairpiece)
NOT handmade
10 per box, they come folded in half making 20 (as shown in bunches above)
16" long, folded in half and bound with rubber band. To make them full length, simply cut band and unfold.
The ends are blunt and not sealed.
Width of a #2 wooden pencil.
* = shown in photo
Price per pack all colors $10.00

---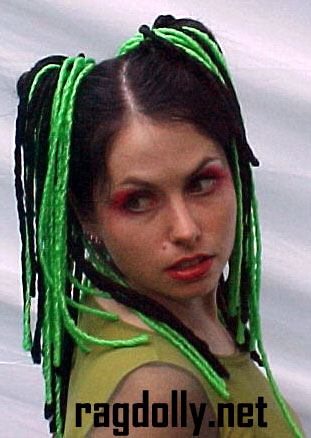 The above photo is a 2 box pair made with black base and lime accents.
2 BOX PAIR: $25.00

---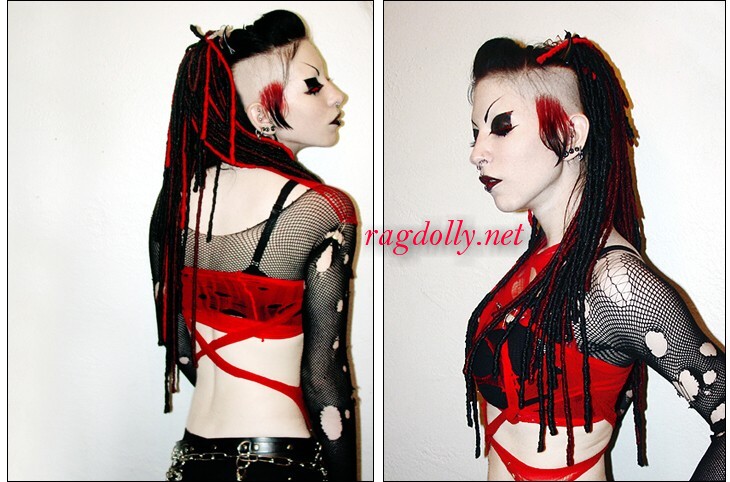 Kym is wearing a 3 box pair of manufactured dread falls. She has chosen to wear them one on top of the other as a single ponytail. The base is black with red and burgundy accents.
3 BOX PAIR: $36.00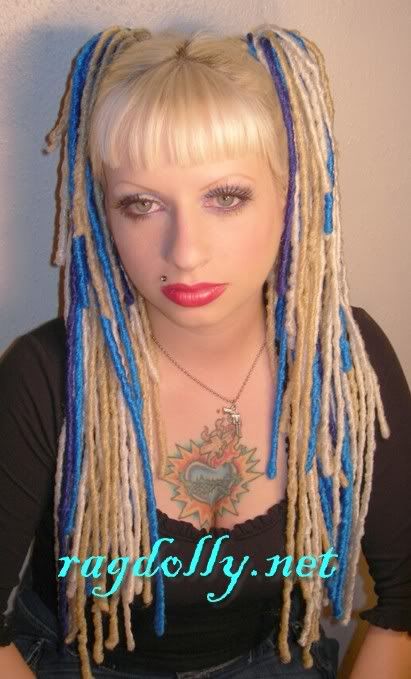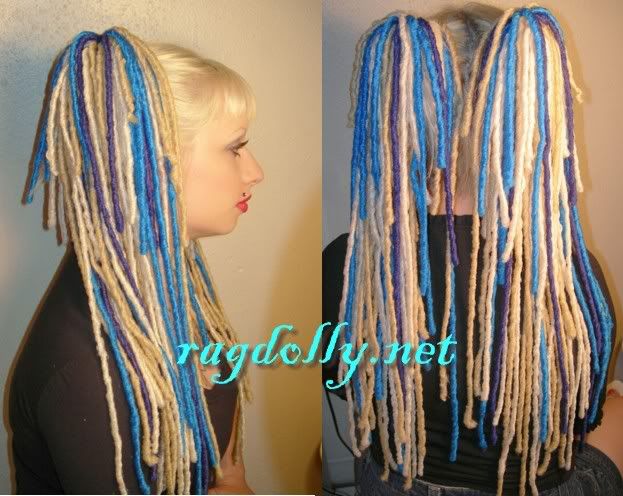 Above image is 4 box falls in blond base with turquoise and dark blue accents.
4 BOX PAIR: $47.00